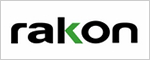 About Rakon
Rakon is a global high technology company that designs and manufactures world leading frequency control solutions. Today we live in a connected society of wired, wireless and optical networks. Data is being transferred everywhere, at any time and at high speeds. Rakon products are found at the forefront of communications where speed and reliability are paramount. Whether it be deep down in the infrastructure, satellites in space, or navigation devices – Rakon's products are at the forefront of enabling connectivity, faster and more reliably.
Mission
To advance guidance applications and global communications to enrich the experience of the connected society by delivering innovative, highly reliable frequency control and timing solutions through a dedicated, skilled and responsive team.
Vision
To be the preferred supplier to the Communications Infrastructure, Positioning, Aerospace and Defense markets with comprehensive application knowledge.
We will:
• Deliver sustainable and growing profitability.
• Be the industry performance benchmark through an embedded culture of product and process innovation.
• Deliver high-value and high-performance products that are core to our business.
• Have fast, flexible and adaptive manufacturing solutions from a combination of in-house and manufacturing partnerships.
• Have a culture where people are inspired, aligned, engaged and proactive through an organisation that supports and develops us as a team.
Overview
Founded in 1967, Rakon has been at the vanguard of advanced crystal and oscillator technology for many years. Since 2006 Rakon has transitioned to become one of the largest global providers of frequency control solutions, offering a diversified product portfolio including technology advanced products for the telecommunications, positioning and space & defense markets. Rakon has five manufacturing plants including two joint venture plants and five research and development centres. Customer support centres are located in ten offices worldwide. Head office is based in Auckland, New Zealand.
Primarily based around quartz crystal technology and utilising its unique and natural piezoelectric properties, Rakon products create extremely accurate electric signals. These signals are used to generate radio waves and synchronise time in the most demanding communication applications.
Rakon's product range comprises of low stability Crystal Oscillators (XO), Voltage Controlled Crystal Oscillators (VCXOs) and crystal products, through to high volume precision Temperature Compensated Crystal Oscillators (TCXOs), Oven Controlled Crystal Oscillators (OCXOs), Surface Acoustic Wave (SAW) oscillators and specialised products for extreme performance.
Rakon has built a world class design and manufacturing platform coupled with a customer portfolio of global leaders. Today Rakon provides products and solutions designed into the present and future generations of communications and positioning technologies. What hasn't changed however is Rakon's will to succeed, regardless of markets, geographies or competitive scenarios.
Market leadership has been achieved through unique proprietary processes, continual innovation and R&D, expert consultation and constant technology advancement. Rakon backs its ingenuity with unassailable quality control, achieving the highest international manufacturing standards.
Rakon relentlessly works with customers on leading edge technologies and products that influence the way people work and play in today's world. Working in partnership with some of the world's biggest technology brands, Rakon enables their next generation solutions. Thriving on innovation and immersed in markets that constantly change, Rakon understands the market requirements ‒ enabling it to pioneer leading specifications and push technology boundaries.